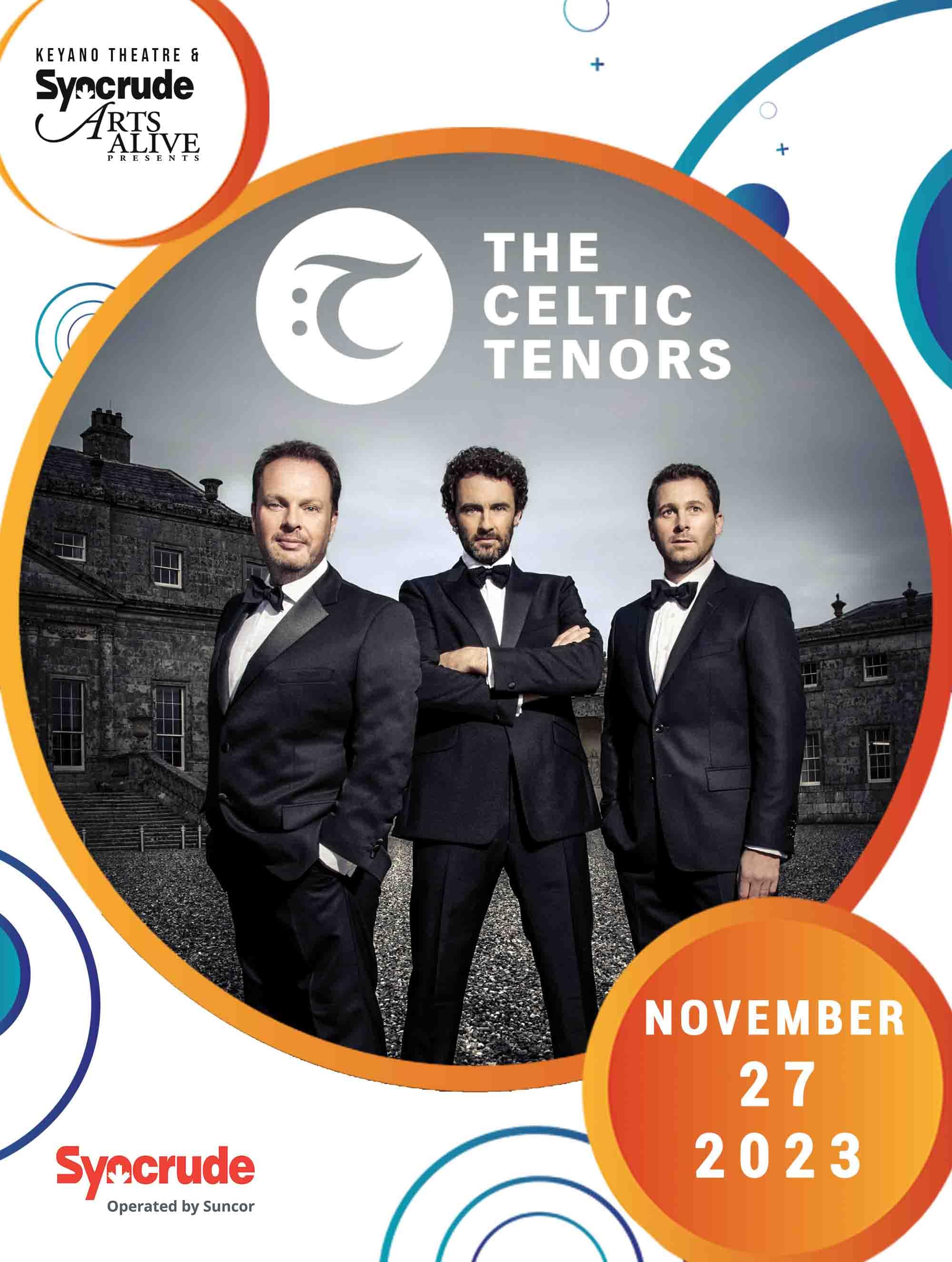 The Celtic Tenors
When
Occurs on Monday November 27 2023
Approximate running time: 2 hours
Venue
Event Notes
×
Keyano & Syncrude Arts Alive present The Celtic Tenors: Three Tenors, One Voice
Join The Celtic Tenors for a night of extraordinary vocal performances that transcend genres and take audiences on a musical journey. Experience the magic of Celtic music intertwined with the joy of the holiday season as The Celtic Tenors present their delightful Christmas show. Alongside classic carols like The First Noel and surprises along the way, they'll transport you to a world of Christmas cheer with their remarkable renditions of cherished holiday songs. The Celtic Tenors' remarkable voices, combined with their infectious energy and genuine passion for performance, create an unforgettable musical experience.
This internationally acclaimed trio, comprised of Matthew Gilsenan, James Nelson, and Daryl Simpson, has amassed a loyal following and sold over a million albums worldwide. Having performed together for almost twenty years, they have honed their skills and developed a unique camaraderie on stage. The Celtic Tenors have earned the distinction of being the only tenor group with a truly global audience. Whether they're performing in a local cathedral or on a grand stage in cities like New York, Amsterdam, Sydney, or Shanghai, their performances are characterized by professionalism, humour, and an infectious love for what they do.
Genre:
A versatile blend of classical, folk, Irish, pop, and Christmas music.
Date & Venue:
Monday, November 27, @ 7:30 pm, Keyano Theatre
Ticket Information:
Regular: $44
This family-friendly event offers a musical journey that spans genres, from classical to Celtic, and includes a special Christmas celebration that will fill your heart with holiday joy. Get a head start on building your holiday spirit with Celtic wonders and festive Christmas cheer!