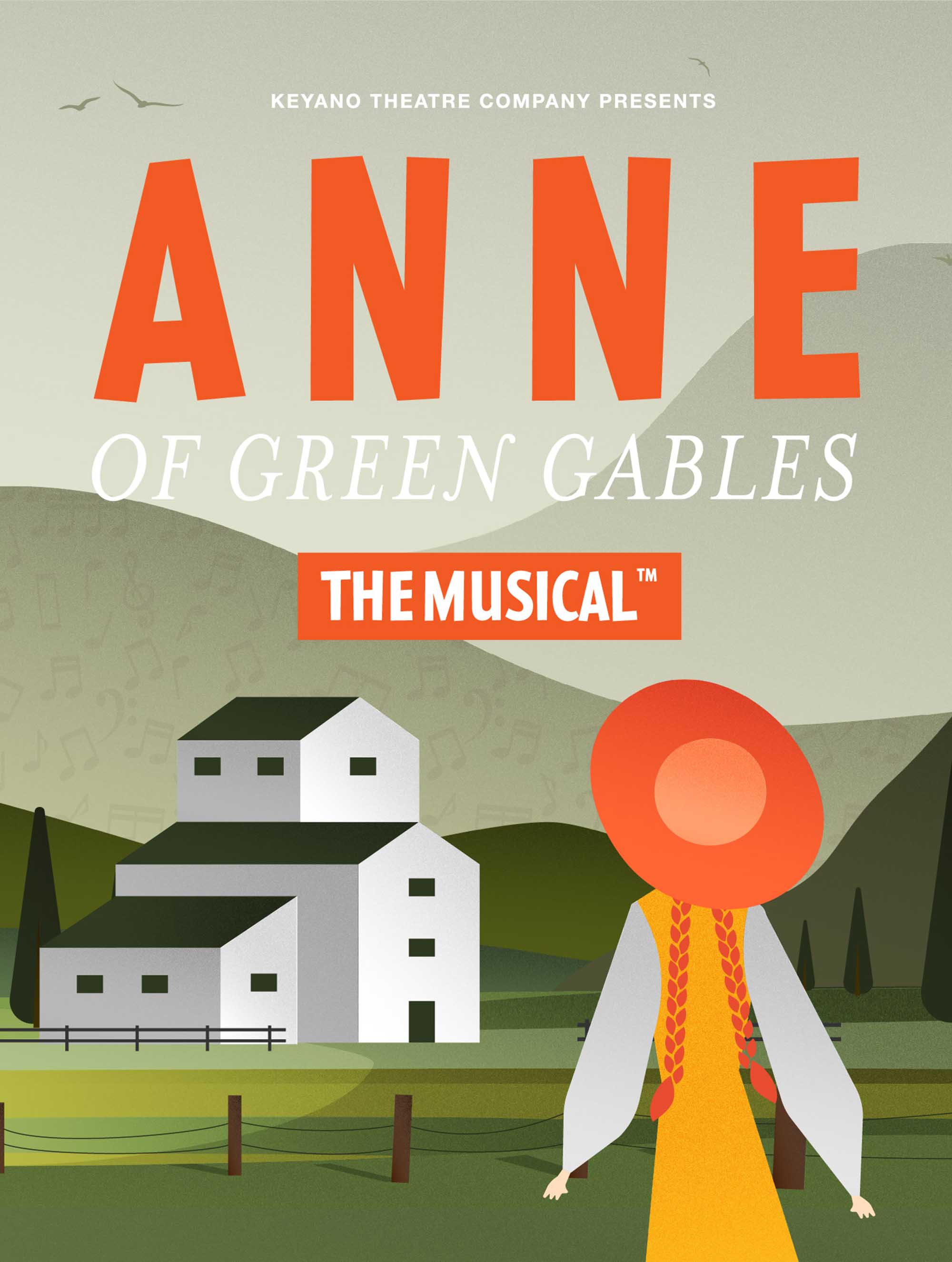 Anne of Green Gables
When
Runs from Thursday April 20 2023 to Saturday April 29 2023
Approximate running time: 2 hours
Venue
Event Notes
×
Keyano Theatre Company Presents Anne of Green Gables
Canada's longest-running musical is coming to Keyano Theatre!
Anne of Green Gables – The Musical™, based on the novel by L.M. Montgomery follows the adventures of the young Anne Shirley, who is adopted by a family in the small farming community of Avonlea. Anne Shirley is a bright light, full of personality and imagination, as she captures the hearts of all around her.
While Anne is not what her new parents were expecting, her fiery temper and penchant for (mis)adventure lead the family through a journey of laughter and love. Explore this Canadian Classic with family and friends as it continues to capture audiences with its rich score and story for all ages.
Rated:
Family
Dates:
Friday, April 21 at 7:30pm
Saturday, April 22 at 7:30pm
Thursday, April 27 at 7:30pm
Friday, April 28 at 7:30pm
Saturday, April 29 at 2:00pm
Saturday, April 29 at 7:30pm
Tickets:
Regular - $47
Senior/Elder - $34
Military - $34
Student - $34
Child - $25